Our Staff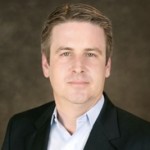 Brian C. Hill, CPA – President and Owner
Brian began his tax and accounting career as an accounting assistant in a CPA firm while working his way through college. Following his graduation from the University of North Carolina, he worked in Raleigh, North Carolina as a controller and tax manager in the technology industry. After relocating to Orange County, California in 2004, Brian worked as a tax supervisor at Ramirez International and also as a contract CFO for several privately owned Orange County companies. He started Professional Tax Resolution in 2007 and continues to serve as President of the Company. Brian is a CPA, licensed with the State of California and is a member of the California Society of CPAs. He lives in Dana Point, California with his wife, Kristyn, and their three children, Sarah, Christopher and Benjamin.
"What I enjoy most about what we do at Professional Tax Resolution is getting to know our clients and seeing the difference we can make in their lives. When meeting with a client for the first time, I can often feel their relief when they find out there actually is a solution to their problem. I am really proud of our staff and what we do here at Professional Tax Resolution." 
Linda J. Honey, Attorney at Law
Linda graduated from of the University of California, Los Angeles in 2001 with a Bachelor of Arts in Political Science. She went on to earn her JurisDoctorate from the Southwestern University School of Law and was admitted to the State Bar of California in 2005. In August 2011, she received her LL.M. in Taxation from Chapman Law School in Orange, California. Linda subsequently took a position as a Senior Tax Resolution Officer, where she was responsible for corporate tax preparation as well as any and all individual tax issues and resolutions including audit representations, amending returns and setting up payment plans. Linda resides in Aliso Viejo with her husband.
Jean Krieger, Enrolled Agent
After receiving her Bachelor's Degree from Ohio Wesleyan University in 1983, Jean worked in the Tax Department at the Bank of New England Corporation. She was later employed by Pyramid Management Group, LLC and was a founding member of Dunn and Bradstreet's I-Market, Incorporated. Jean is a Certified Tax Preparer with both the California Tax Council and the National Association of Tax Preparers. She is a member of the California Association of Bookkeepers and an associate member of both the California Association of Enrolled Agents and the California Society of CPAs. During her free time, Jean offers free tax assistance to low income individuals through the Legal Aid Society of Orange County and the American Association of Retired Persons. She has been married for 25 years and has two grown children.
"The hardest thing in the world to understand is the income tax."  Albert Einstein
Neda Rastegari, Accounting Manager, QBs Pro-Advisor
Neda received her Bachelor's Degree in Economics with a minor in Accounting from Allameh University in 1993. Since that time, she has worked for numerous companies as both an accountant and a supervisor. Neda is a Certified Tax Preparer with the California Tax Education Council and a member of CalCPA. She is also a Certified QuickBooks ProAdvisor. Neda is married and lives in Aliso Viejo, California with her husband, Ali, and their son, Amir.
"It sounds extraordinary, but it's a fact that balance sheets can make fascinating reading" – Lady Archer 
Taylor Gale, Staff Accountant
Taylor Gale graduated from the University of California, Irvine in 2012 with a Bachelor's Degree in Business Economics. She is currently a staff accountant at Professional Tax Resolution. Taylor resides in Orange, California.
"My time at Professional Tax Resolution has been both pleasant and productive. I enjoy working with the other staff members and being a part of the superior service they deliver to their clients."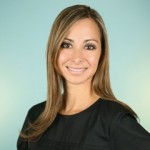 Kristyn Hill, Marketing Manager
Kristyn received her Bachelor of Arts Degree from Emory University in 1998. Upon graduation, she worked in the real estate field in Atlanta, Georgia where her specialties were new home development and high – rise condominiums. In 2005, Kristyn relocated to Orange County, California. She was employed by Prudential California, Ritz Carlton Office for five years, during which time she worked in both sales and marketing. Kristyn is currently a licensed real estate agent for First Team Real Estate and also works in marketing for Professional Tax Resolution. She resides in Dana Point, California with her husband, Brian, and their three children, Sarah, Christopher and Benjamin.
"The employees at Professional Tax Resolution are enthusiastic about what they do. They are delivering services that help their clients resolve important tax issues. This makes the job of marketing those services very rewarding." 
Jon Kondo, Staff Accountant
Jon Kondo graduated from the University of California, Irvine in 2011 with a Bachelor's degree in Economics. He is currently a staff accountant at Professional Tax Resolution as well as a part-time student at Irvine Valley College where he is finishing the education requirements toward his CPA license. Jon resides in Irvine, California.
Priscilla Yarrito, Office Manager
Priscilla came to Professional Tax Resolution with over five years of administrative experience in the tax and accounting industry. Before joining our firm, she worked as both an Executive Assistant and a Human Relations Specialist at several Orange County CPA and financial services companies. Her office management skills together with her working knowledge of tax and accounting software and procedures make her a perfect fit at Professional Tax Resolution.
"I like to think that I am a good Office Manager and that I play an integral role in making Professional Tax Resolution the successful company it is today."