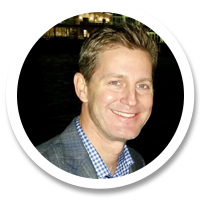 Troy Barnett
CPA, President and Owner
Troy earned a Bachelor's Degree in Accounting from the University of Southern California in 1994 and a Master's Degree in Business Taxation from the same institution in 2000. Joining the staff of Deloitte and Touche LLP in 1995, he was promoted from Audit Associate to Senior Manager over a ten year period. His primary functions included researching specific tax issues, verifying compliance and seeking tax and accounting consulting opportunities with domestic and multinational firms. In 2004, he left Deloitte to open Barnett & Company, Inc., Certified Public Accountants where he continues to serve as principal. He has since then acquired ownership of Dudley & Dudley, LLC in 2012 and BCH Consulting, Inc. and its affiliates, Orange County Bookkeeping and Professional Tax Resolution, in 2016. Troy holds his CPA license with the State of California and is a member of the American Institute of Certified Public Accountants. He lives in Mission Viejo with his wife and three daughters.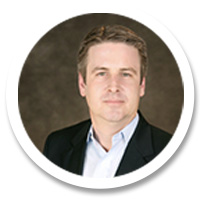 Brian Hill
CPA, Managing Partner
Brian began his tax and accounting career as an accounting assistant in a CPA firm while working his way through college. Following his graduation from the University of North Carolina, he worked in Raleigh in the technology industry as a tax manager and controller. After relocating to California in 2004, Brian worked as a tax supervisor at Ramirez International and also as a contract CFO for several privately owned Orange County companies. He opened BCH Consulting 2007 and served as President of the company and its subsidiaries until the firm was acquired by Barnett & Company in January of 2016. Brian is a member of the California Society of CPAs and the American Institute of Certified Public Accountants. He lives in Dana Point with his wife and three children.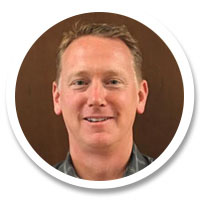 Peter Buchheim
CPA
Peter earned a Bachelor of Science Degree in Accounting from the University of Southern California in 1994. Following graduation, he was employed by Deloitte Touche LLP and then by Balboa Insurance Group. He joined the staff of Barnett Company, Inc. in 2007 and has been there ever since. Peter resides in in Ladera Ranch with his wife and three children.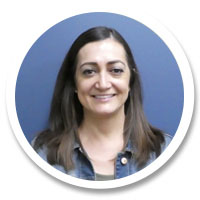 Diana Jones
Director of Operations
Diana has been employed by Barnett & Company Certified Public Accountants since February of 2014. Prior to this, she worked for twelve years as the Office Manager for the Certified Public Accounting Firm of Bolar, Hirsch & Jennings. Through her years of experience in the accounting industry, she has acquired a working knowledge of tax, QuickBooks, budgets and general accounting principles which serve her well in her current capacity. Since the merger of Barnett & Company with BCH Consulting and its subsidiaries in January of 2106, Diana has served as Operations Manager of both companies.
Suzanne Linn
CPA, QuickBooks ProAdvisor
Suzanne earned a Bachelor of Science Degree in Business Economics with an emphasis in accounting and finance from the University of California, Santa Barbara in 1987. Since that time, she has obtained over 25 years of tax and accounting experience working for several small CPA firms as well as her own home tax and accounting practice. She has been a licensed CPA since 2008 and was licensed CTEC for over 11 years a prior to that. In addition to being experienced at preparing individual, corporate, Limited Liability Company, partnership, tax exempt organization and trust tax returns, Suzanne has successfully represented many clients before the IRS, FTB and SBOE. She is a Certified QuickBooks ProAdvisor and has trained many clients to use the QuickBooks software. Suzanne lives in Brea, California with her three teenage sons.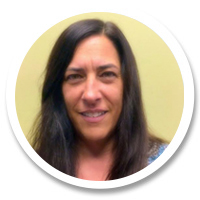 Roni Some
Enrolled Agent, Tax Manager, QuickBooks ProAdvisor
Roni holds a Bachelor of Science in Business with a concentration in accounting from University of Phoenix as well as professional certifications as both an Enrolled Agent and a QuickBooks ProAdvisor. She has served as a Tax Manager with Barnett & Company, Inc. since 2005. Prior to this, she worked as a bookkeeper for various industries in several states and as assistant Controller for Best Rate Funding Corporation from 2004 to 2005. Roni currently resides in Costa Mesa.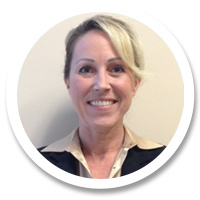 Karri Chew
Accounting Manager
Karri attributes her interest in accounting to her love of math which started in her early childhood years. She gained a strong foundation in administrative and bookkeeping functions while working for SBA, a small business and tax return preparation company in Newport Beach. In 2005, she earned a certificate in Generally Accepted Accounting Principles (GAAP) and has been doing accounting and bookkeeping ever since. Karri's hard work and positive personality make her a great asset to our team.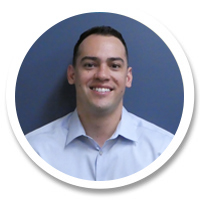 Robert Sidebotham
CPA; QuickBooks ProAdvisor
Robert received his Bachelor of Science in accounting from Long Beach State University in 2012. He has since continued his studies and professional development earning his CPA credentials and passing his REG exams with his eyes on his BEC, AUD, and FAR. Robert started his carreer with Skinner Fouch & Olson LLP gaining a wide range of skills and experience in multiple areas of taxation. His career continued at AFP Saddington LLP working with some of the firm's largest clients. Robert joined Barnett & Company in late 2016 and brings his skills in all tax areas from 1031 Exchanges and Cost Segregation Analysis to Individual and Corporate Tax Planning.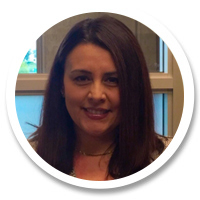 Alicia Aicinena
Senior Associate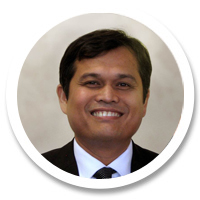 Sabar Purba
Enrolled Agent
Sabar received a Bachelor's Degree in Tax and Accounting from the University of Indonesia and an MBA from National University. His previous work experience, which includes working as a tax accountant for Deloitte & Touche, Indonesia as well as for numerous private companies, has given him a strong foundation in tax, accounting and business management. Sabar is an IRS Enrolled Agent. He resides in Cypress, California with his wife, his daughter and his newborn son.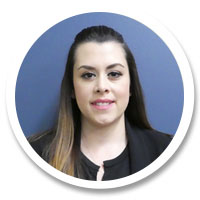 Ana Givargis
Staff Bookkeeper
Ana joined Barnett & Co. in 2016 as a Staff Bookkeeper. She has a breadth of experience stemming from her time at Bolar Hirsch & Jennings. She and her husband live in Rancho Santa Margaritsa with their son Grayson, and their feisty cat, Starbuck.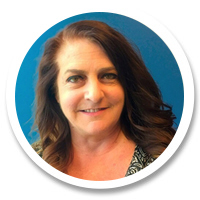 Debby DiGiovanni
Payroll Specialist
Debby joined the staff of Barnett & Company, Inc. in November of 2013, bringing with her over 30 years of experience in all areas of both private and non-profit sector bookkeeping. Included in this experience was a tenure of over 10 years as Director of Finance at Big Brothers Big Sisters of Orange County. Debby currently resides in Rancho Santa Margarita with her daughter, son and two dogs.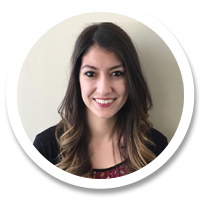 Nancy Rebollar
Administrative Assistant, Receptionist
Nancy joined our staff in 2015, bringing with her extensive experience in customer relations and office administration. Prior to beginning her tenure with us, she worked as a sales associate and customer service representative for System Pavers, Inc. In addition to putting her office skills to good use, she continues to upgrade her knowledge of taxes and accounting services. Nancy is currently a student at Santa Ana College where she is pursuing her dream of becoming a forensic biologist.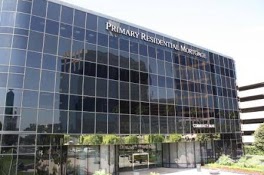 We are a tax settlement firm headquartered in Irvine, California. Unlike many other firms, tax debt resolution is our entire business. No matter how complex the tax problem, our goal is to provide the best tax settlement alternative available. Our solution will begin at the source of the problem and follow it through to a complete resolution. We are proud members of the Irvine Better Business Bureau and the California Board of Accountancy.
Our parent CPA firm was founded in 2007 by Brian C. Hill, CPA. In 2010, in response to the growing demand for tax debt resolution services and the desire to help clients who found themselves either victims of the economy or their circumstances, we added a new tax settlement division, Professional Tax Resolution Inc. Through this addition, we have been able to bring financial integrity to the tax debt resolution market and have successfully assisted many grateful clients who had crippling tax liabilities.