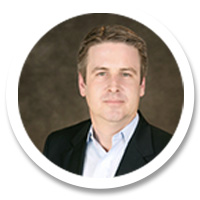 Brian Hill
CPA, President and Owner
Brian began his tax and accounting career as an accounting assistant in a CPA firm while working his way through college. Following his graduation from the University of North Carolina, he worked in Raleigh, North Carolina as a controller and tax manager in the technology industry. After relocating to Orange County, California in 2004, Brian worked as a tax supervisor at Ramirez International and also as a contract CFO for several privately owned Orange County companies. He started Professional Tax Resolution in 2007 and continues to serve as President of the Company. Brian is a CPA, licensed with the State of California and is a member of the California Society of CPAs. He lives in Dana Point, California with his wife, Kristyn, and their three children, Sarah, Christopher and Benjamin.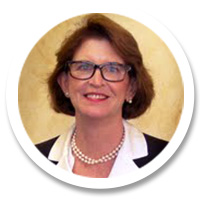 Jean Krieger
Enrolled Agent, NTPI Fellow
After receiving a Bachelor's Degree in 1983 from Ohio Wesleyan University, Jean worked in the Tax Department of the Bank of New England Corporation. She was later employed by Pyramid Management Group, LLC and was a founding member of Dunn and Bradstreet's I-Market, Incorporated. Jean is a member of the National Association of Taxpayers, an associate member of the California Society of CPAs and a member of the California Association of Enrolled Agents, where she currently holds several important offices. Coinciding with her passion for tax advocacy, she is Vice-Chair of the Political Action Committee and a member of the Legislative Affairs Committee. On the Chapter level, she is currently serving as Board Secretary as well as Chair of the Legislative Committee. In addition to her membership in various professional organizations, Jean is a 2014 the recipient of the prestigious National Tax Practice Institute Fellow designation, indicating her tax expertise as well as her commitment to taxpayer rights.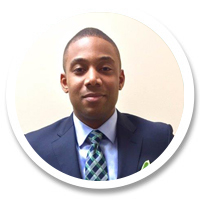 Karanja Broomfield
CPA
Karanja received a Bachelor of Science Degree in Accounting from the University of La Verne in May of 2010. Having recently fulfilled the work experience requirements, he obtained his CPA license this past October.  Before entering the tax field, Karanja worked as a staff auditor for CBIZ Mayer Hoffman McCann P.C. performing audits on governmental entities.  He also has a year of experience working as a staff accountant for a private corporation. Karanja is an active member of the American Institute of Certified Public Accountants.  He lives in Corona with his wife, Nicole, and their two children.
Suzanne Linn
CPA
Suzanne earned a Bachelor of Science Degree in Business Economics with an emphasis in accounting and finance from the University of California, Santa Barbara in 1987. Since that time, she has obtained over 25 years of tax and accounting experience working for several small CPA firms as well as her own home tax and accounting practice. She has been a licensed CPA since 2008 and was licensed CTEC for over 11 years a prior to that. In addition to being experienced at preparing individual, corporate, Limited Liability Company, partnership, tax exempt organization and trust tax returns, Suzanne has successfully represented many clients before the IRS, FTB and SBOE. She is a Certified QuickBooks ProAdvisor and has trained many clients to use the QuickBooks software. Suzanne lives in Brea, California with her three teenage sons.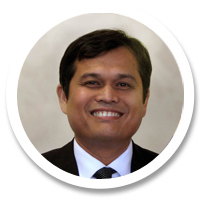 Sabar Purba
Enrolled Agent
Sabar received a Bachelor's Degree in Tax and Accounting from the University of Indonesia and an MBA from National University. His previous work experience, which includes working as a tax accountant for Deloitte & Touche, Indonesia as well as for numerous private companies, has given him a strong foundation in tax, accounting and business management. Sabar is an IRS Enrolled Agent. He resides in Cypress, California with his wife, his daughter and his newborn son.
Flora Paque
Case Manager
After completing her Associate's Degree in Paralegal Studies at Platt College, Flora obtained extensive legal experience while working as a litigation paralegal. She received her CTEC license in 2011 and, after discovering that she very much enjoyed the field of taxation, decided to make a career change. Flora is currently planning to begin the process of studying to become a licensed Enrolled Agent. In her work with our firm, she is able combine her legal expertise with her knowledge of taxation. Her detail oriented skills and her dedication to helping people make a positive contribution to the team.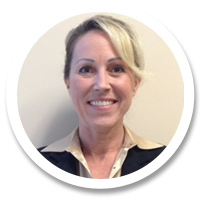 Karri Chew
Accounting Manager
Karri attributes her interest in accounting to her love of math which started in her early childhood years. She gained a strong foundation in administrative and bookkeeping functions while working for SBA, a small business and tax return preparation company in Newport Beach. In 2005, she earned a certificate in Generally Accepted Accounting Principles (GAAP) and has been doing accounting and bookkeeping ever since. Karri's hard work and positive personality make her a great asset to our team.
Jessica Aldridge
Staff Accountant
Jessica graduated from Arizona State University in 2011 with a Bachelor of Science in Accountancy. Prior to joining the staff of BCH Consulting, she gained a strong foundation in administrative and bookkeeping functions while working for both a tax accountant and a personal injury lawyer. Jessica currently resides in Dana Point with her husband, Wolfe, and their bicycle built for two.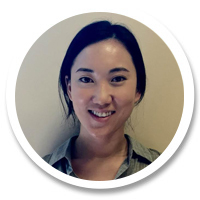 Cindy Lee
Staff Accountant
Cindy graduated from the University of California Riverside with a major in Business Administration and a concentration in Accounting. She is currently enrolled at Saddleback College and Irvine Valley College to fulfill the course unit requirements to sit for the CPA Exam. Prior to interning at BCH Consulting, she worked for two years in the accounting department of a private company as an intern/ associate.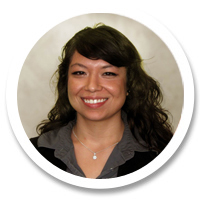 Ana Fernandez
Office Manager
Ana is currently a student at Santa Ana College, majoring in business and history. Her previous work experience includes working as a front desk receptionist, a personal assistant, an accounts receivable associate, a sales associate and a tax resolution assistant. Ana's specialty is interacting with clients and providing exceptional customer service.  Her hard working and detail oriented personality make her a great asset to the staff.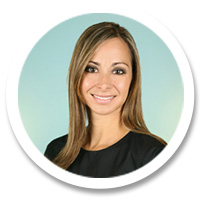 Kristyn Hill
Marketing Director
Kristyn received her Bachelor of Arts Degree from Emory University in 1998. Upon graduation, she worked in the real estate field in Atlanta, Georgia where her specialties were new home development and high – rise condominiums. In 2005, Kristyn relocated to Orange County, California. She was employed by Prudential California, Ritz Carlton Office for five years, during which time she worked in both sales and marketing. Kristyn is currently a licensed real estate agent for First Team Real Estate and also works in marketing for Professional Tax Resolution. She resides in Dana Point, California with her husband, Brian, and their three children, Sarah, Christopher and Benjamin.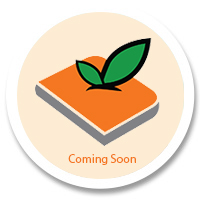 Francisco Fernandez
Administrative Assistant
Francisco is a full time student at Santiago Canyon College, currently working on his Lab Technician Certificate as well as an Associate's Degree in biotechnology. He eventually hopes to work at a laboratory that uses stem cell techniques to produce synthetic organs using the patient's own DNA. Although this process is still some years away from being perfected, he plans to contribute his work and studies to finding the solution. In his position as Administrative Assistant, Francisco uses his detail oriented mindset to help with anything from assembling tax returns to managing storage and keeping the office organized.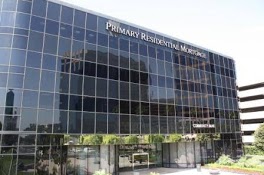 We are a tax settlement firm headquartered in Irvine, California. Unlike many other firms, tax debt resolution is our entire business. No matter how complex the tax problem, our goal is to provide the best tax settlement alternative available. Our solution will begin at the source of the problem and follow it through to a complete resolution. We are proud members of the Irvine Better Business Bureau and the California Board of Accountancy.
Our parent CPA firm was founded in 2007 by Brian C. Hill, CPA. In 2010, in response to the growing demand for tax debt resolution services and the desire to help clients who found themselves either victims of the economy or their circumstances, we added a new tax settlement division, Professional Tax Resolution Inc. Through this addition, we have been able to bring financial integrity to the tax debt resolution market and have successfully assisted many grateful clients who had crippling tax liabilities.