Certified Tax Attorney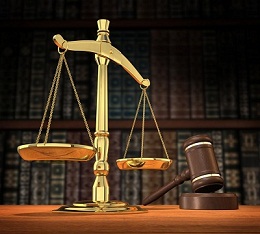 Do you need a Tax Attorney?
Tax Attorneys are lawyers who specialize in the detailed, complex, and technical field of taxation law. Professional Tax Resolution tax lawyers can handle a myriad of tax related legal issues ranging from simple to complex. Our in-house tax attorney specializes solely in tax law and can help you get promptly solve your IRS and Tax issues. We have over fifteen years of experience in dealing with the IRS and get results FAST.
You may need a tax lawyer if:
You are starting up a business and need legal advice in regards to organization, structure and tax law and regulations.
You are involved in international business transactions and need help with taxes, contracts and other legal matters.
You plan to bring a suit against the IRS.
You are under criminal investigation by the IRS.
You have a taxable estate and need to make complicated estate planning tactics, or if you need to file an estate tax return.
You are under criminal investigation by the IRS.
You have committed tax fraud (such as claiming false credits or deductions) and need the protection of privilege.
You owe a considerable amount of taxes to the IRS (more than $10,000)
Professional Tax Resolution is committed to providing quality legal assistance and representation no matter how small or large the tax case. Whether you have not filed your tax returns, owe back taxes or if you are under criminal investigation it is never too late to get legal advice.
We Can Help You No Matter Where You Live.
Professional Tax Resolution is located in California, but we are able to help you in any state across the country. We can work with you no matter where you live.
---